A lecturer in the Medical Laboratory department at Imo State University (IMSU), Dr. Desmond Izunwanne, has been called out for assaulting a female student in his class.
A video trending on social media shows the moment he slapped the student for wearing mufti to class, despite her explanation that she had just returned from the hospital.
The student, who is reportedly pregnant, was singled out and confronted by the lecturer because she didn't wear the conventional white uniform to class.
The lady, in her response, explained that she was sick and had gone to the hospital before coming to his class but that fell on deaf ears as he proceeded to slap her and ordered her to kneel down.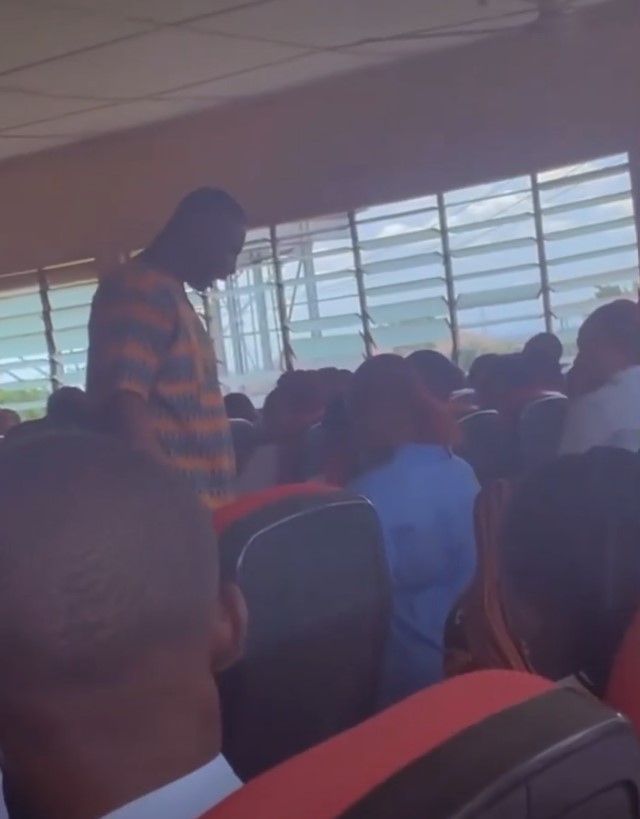 He also slapped another female student for wearing a blue outfit to his class.
The video has sparked outrage on social media with many dragging the lecturer for being inconsiderate and manhandling his students.
It was also alleged that this is not the first time Dr. Desmond is committing such a heinous act, as he has a habit of assaulting his students.
Watch the video below,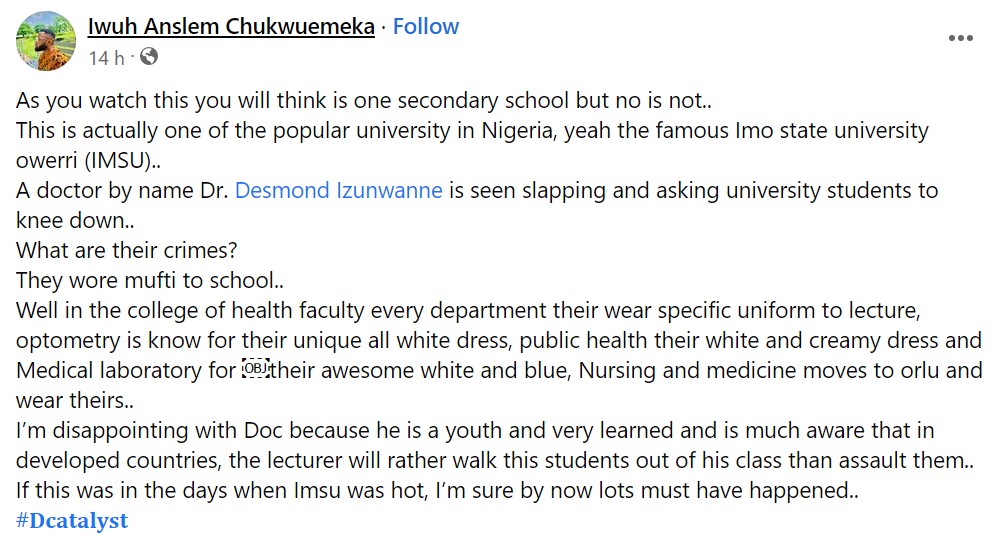 She how some people reacted below,
@Justgoldx wrote, "This one dey panel beat him wife for house ????…. If he has one sha"
@tallbosschic wrote, "Is this a glorified secondary school? Slap kee? On what grounds? She should take it up with the HOD & Move to the Dean if matters are taken lightly! Rubbish!"
@avediamond wrote, "Can u IMAGINE, When he sees his fellow man now, he won't have power."
@officialbobbyfrederick_ wrote, "They beat their wives at home n feel it's alright to beat women outside too .. pray for this man's wife she's going through alot"